Comprehensive SEO Management Services
---
Build a brighter future with our SEO Management package
Planning, implementing, and monitoring SEO strategies requires expertise in keyword research, content optimization, technical optimization, link building, data analysis, and staying up-to-date with search engine algorithm changes for optimal website performance.
Our SEO Management package shoulders that load and takes care of the heavy lifting. Propel your online presence, engage your target audience, improve search rankings, amplify brand visibility, and generate a substantial influx of qualified leads.
Advanced SEO Strategy
Unlock an essential roadmap to accomplish your growth objectives. Keyword research, link building, site audits, page optimization, rank tracking, and more
Dedicated Campaign Manager
Along with a dedicated campaign manager, you tap into a team of experts to execute your customized SEO strategy.
Transparent Reporting
We make data easy with visual reporting and real-time data that sheds light on key insights and the progress of your campaign.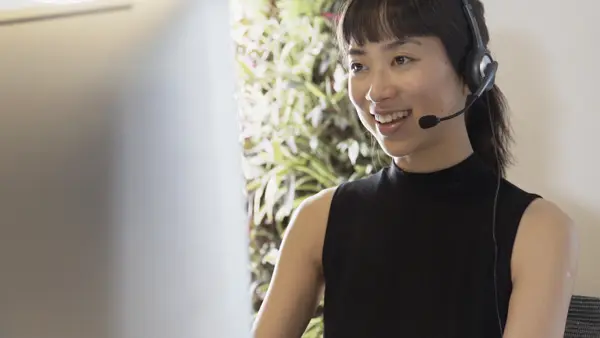 Your personal SEO expert at your side
Backed by a team of experienced SEO experts, a Campaign Manager will work with you one-on-one to understand your goals and execute a customized SEO strategy. Your website will rank higher in search engine results pages and drive more traffic to your site.
Advanced results-driven strategy
At Authority Pilot, we take a results-driven approach to SEO Management.
Audit & Research Report. Our strategy boosts your website's ranking on Google by optimizing the terms it already ranks for. This results in faster traffic growth compared to starting from scratch, delivering tangible results sooner.
Content Creation & Optimization. Our team will optimize your website's content to drive traffic and engage visitors, utilizing the latest techniques to ensure high search engine rankings.
Strategic Link Building. Quality and quantity of links to your site from other websites are crucial to search engine rankings. Our customized link building plan will push your site to the top of search engine results.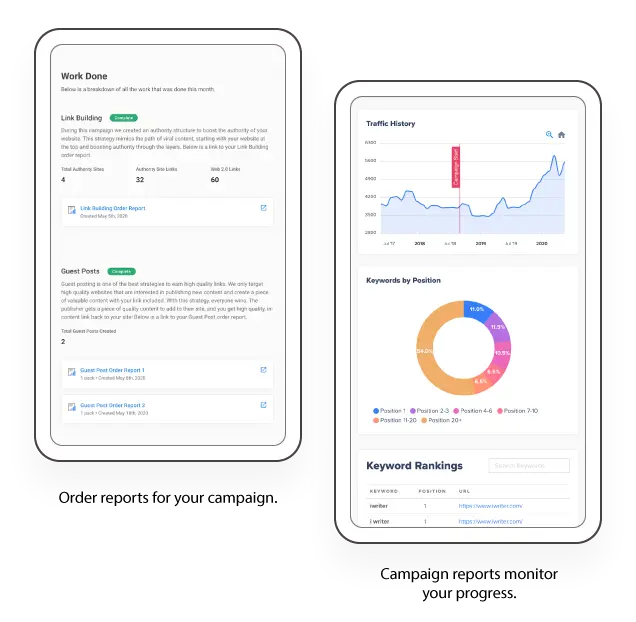 Gain full visibility of your SEO campaign with our transparent reporting
We understand that transparency is key when it comes to SEO Management. That's why we provide regular reports that detail the progress of your SEO campaign. These reports include detailed information on deliverables (work done on your campaign, links built, content, etc.) and results (traffic impacts, rankings and keywords).