Last Modified: Jan 17, 2023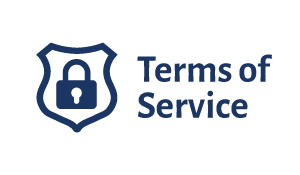 Your Acceptance of Terms of Service
Welcome to the Terms of Service for Authority Pilot. This is an agreement ("Agreement") between Authority Pilot Inc. ("Authority Pilot"), the owner and operator of www.Authority Pilot.ca website and any associated services offered (collectively the "Platform") and you ("you", "your" or "user(s)"), a user of the Platform. Throughout this Agreement, the words "Authority Pilot," "us," "we," and "our," refer to our company, Authority Pilot, as is appropriate in the context of the use of the words.
By clicking "I agree", accessing, or using the Platform you agree to be bound by this Agreement and the Privacy Policy. We may amend our Terms of Service or the Privacy Policy and may notify you when we do so. PLEASE BE AWARE THAT THERE ARE ARBITRATION AND CLASS ACTION PROVISIONS THAT MAY AFFECT YOUR RIGHTS. If you do not agree to the Terms of Service or the Privacy Policy please cease using our Platform immediately.
User Information and Accounts
Users may be required to register on the Platform before accessing portions of the Platform. Your information will be collected and disclosed in accordance with our Privacy Policy. All users are required to provide truthful and accurate information when registering for our Platform and must be over the age of 18. Users may only register for one account per user. We reserve the right to verify all user credentials and to reject any users. You are entirely responsible for maintaining the confidentiality of your password and account and for any and all activities that occur under your account. You agree to notify Authority Pilot immediately of any unauthorized use of your account or any other breach of security. Authority Pilot will not be liable for any losses you incur as a result of someone else using your password or account, either with or without your knowledge. If you are registering on behalf of your company, you represent and warrant that you are authorized by your company to create an account on your company's behalf and you represent and warrant that you are authorized by your company to incur financial obligations and enter into legally binding agreements on behalf of your company.
Access and License Grant to You
After registering and properly paying where required, we grant you a personal, non-exclusive, revocable, limited license to access the Platform and to use any of our services. As a user, you do not receive any ownership interest in any portion of the Platform; you merely receive the aforementioned revocable access and license as stated. All rights not explicitly granted are reserved for Authority Pilot. If you breach any of our usage guidelines, as stated below, we may revoke your license or your access to use our Platform at our discretion. Additionally, we may revoke your license or restrict your access to our Platform if we believe that your actions may harm us, our business interests, or at our discretion. Failure by us to revoke your license or restrict access does not act as a waiver of your conduct.
Services
Through the Platform, Authority Pilot may offer SEO services or other services. Authority Pilot uses reasonable efforts to provide these services to you; however, all services provided depend on innumerable factors and market variables that are outside of Authority Pilot's direct control. For these reasons, all services offered are not guaranteed and are offered "as-is". Where you decide to use any services offered by the Platform, you agree that we make no guarantees including but not limited to web placement, rankings, or any profits. You understand that the services offered may have variance, be inexact, cause negative effects, or be otherwise incorrect. An increase in search engine ranking, increase in business, or any other associated benefits are neither implied nor guaranteed. Website rankings or results may vary by region, search engine, or fluctuate based on factors outside of our control. Due to the nature of our services, you agree:
Authority Pilot is not responsible for any changes made to a user's website that adversely affects the search engine rankings of the user's website.
Authority Pilot has no control over the policies of search engines with respect to the type of sites and/or content that they accept now or in the future and user may be excluded from any directory or search engine at any time at the sole discretion of the search engine or directory.
Authority Pilot cannot and does not guarantee any position change, fixed position, or position increase for any keyword, phrase, or search term.
Authority Pilot makes no representations as to any profits or increased business as related to a user's use of the services.
Authority Pilot has no control over any actions or inaction by any search engines related to a user's website or a website's ranking.
You agree to release us from any liability that we may incur for providing you any services offered via Platform. You agree that any service or any other information found on the Platform may be inaccurate, unsubstantiated or possibly even incorrect. You agree to release us from any liability that we may have in relation to your use of our Platform.
User Obligations
For any users that wish to purchase any services offered via the Platform, you agree that you will promptly cooperate and provide to Authority Pilot access, software codes, data, documents, content, art, and/or other information needed by us to provide any services to you. Your failure to cooperate or assist us may prevent the completion of any services offered. Where you fail to cooperate with Authority Pilot, you agree that no refunds may be granted.
Use of the Platform
When using our Platform, you are responsible for your and for any use of Authority Pilot made using your account and for your use of any services provided. You agree to the following:
You may not copy, distribute or disclose any part of the Platform in any medium, including without limitation by any automated or non-automated "scraping";
You may not attempt to interfere with, compromise the system integrity or security of, or decipher any transmissions to or from the servers running the Platform;
You may not use any robot, spider, crawler, scraper or other automated means or interface not provided by us to access the Platform or to extract data;
You may not use automated bots or other software to send more messages through our Platform than humanly possible;
You may not share your license or access with any other parties;
You may not use the Platform on a computer that is used to operate nuclear facilities, life support, or other mission critical applications where life or property may be at stake;
You may not decompile, reverse engineer, disassemble, modify, rent, sell, lease, loan, distribute, or create derivative works or improvements to the Platform or any portion of it;
You may not access our Platform in an attempt to build a similar or other competitive product;
You may not use the Platform to store or transmit any health, medical, or sensitive financial information;
You may not take any action that imposes, or may impose at our sole discretion, an unreasonable or disproportionately large load on our infrastructure;
You may not collect or harvest any personally identifiable information, including account names, from the Platform;
You may not impersonate any person or entity or misrepresent your affiliation with a person or entity;
You may not violate or infringe other people's intellectual property, privacy, or other contractual rights while using our Platform;
You may not use the Platform for any purposes that are misleading, unlawful, defamatory, obscene, invasive, threatening, or harassing;
You may not violate any requirements, procedures, policies or regulations of networks connected to Authority Pilot;
You may not sell, lease, loan, distribute, transfer, or sublicense the Platform or access to it or derive income from the use or provision of the Platform unless enabled through the functionality of our Platform;
You may not interfere with or disrupt the Platform;
You may not violate any law or regulation and you solely are responsible for such violations;
You agree that you will not hold Authority Pilot responsible for your use of our Platform; and
You agree not to cause, or aid in, the disruption, destruction, manipulation, removal, disabling, or impairment of any portion of our Platform, including the de-indexing or de-caching of any portion of our Platform from a thirty party's website, such as by requesting its removal from a search engine.
If you are discovered to be undertaking any of the aforementioned actions your privileges to use our Platform may at our discretion be terminated or suspended. Generally, we will provide an explanation for any suspension or termination of your use of any of our Platform, but Authority Pilot reserves the right to suspend or terminate any account at any time without notice or explanation.
User Content
Your ability to submit or transmit any information through the Platform, including but not limited to data, information, images, references, or any other information will be referred to as "User Content" throughout this Agreement. Please be aware that we are not required to host, display, migrate, or distribute any of your User Content and we may refuse to accept or transmit any User Content. You agree that you are solely responsible for any User Content submitted and you release us from any liability associated with any User Content submitted. We provide industry standard security for our Platform but we cannot guarantee the absolute safety and security of any such User Content. Any User Content found to be in violation of this Agreement or that we determine to be harmful to the Platform may be modified, edited, or removed at our discretion.
When submitting any User Content to our Platform you represent and warrant that you own all rights to the User Content and you have paid for or otherwise have permission to use any User Content submitted. Furthermore, you represent and warrant that all User Content is legal and the User Content does not interfere with any third party rights or obligations.
When you submit any User Content to us, you grant Authority Pilot, its partners, affiliates, users, representatives and assigns a non-exclusive, limited, fully-paid, royalty-free, revocable, world-wide, universal, transferable, assignable license to display, distribute, store, broadcast, transmit, reproduce, modify, prepare derivative works, or use and reuse all or part of your User Content for the purposes of providing you any services associated with the Platform. Additionally, you grant to Authority Pilot a worldwide, perpetual, irrevocable, royalty-free license to use and incorporate into the Platform any suggestion, enhancement request, recommendation, correction or other feedback provided by you relating to the operation of our Platform.
Privacy Policy
We value your privacy and understand your privacy concerns. Our Privacy Policy is incorporated into this Agreement, and it governs your access to and use of the Platform. Please review our Privacy Policy so that you may understand our privacy practices. All information we collect is subject to our Privacy Policy, and by using the Platform you consent to all actions taken by us with respect to your information in compliance with the Privacy Policy. You further understand that any information collected by Authority Pilot may be transferred to Canada and/or other countries for storage, processing and use by Authority Pilot and its affiliates.
Platform Availability
Although we try to provide continuous availability to you, we do not guarantee that the Platform will always be available, work, or be accessible at any particular time. Additionally, Authority Pilot is under no obligation to provide the services to any users and may suspend a user's access to the Platform at any time and at our discretion. Only users who are eligible to use our Platform may do so and we may refuse service or terminate your access at any time. We cannot guarantee that anything found on our Platform will work to the functionality desired by you or give you any desired results.
Modification of Platform
We reserve the right to alter, modify, update, or remove our Platform at any time. We may conduct such modifications to our Platform for security reasons, intellectual property, legal reasons, or various other reasons at our discretion, and we are not required to explain such modifications. For example, we may provide updates to fix security flaws, or to respond to legal demands. Please note that this is a non-binding illustration of how we might exercise our rights under this section, and nothing in this section obligates us to take measures to update the Platform for security, legal or other purposes.
Payments
Portions of the Platform or specific services offered may require payment and you agree to pay for all costs, fees, and taxes listed. User authorizes Authority Pilot or its third party payment processors to charge their method of payment at the time of purchase. Please be aware that purchases are completed via our third party payment processors. Where applicable, you must agree to our third party payment processors terms and conditions for processing payments. All information that you provide in connection with a purchase or transaction must be accurate, complete, and current. Where you have failed to pay or where payments are overdue, Authority Pilot may suspend or terminate your access to any services of the Platform, without liability to us.
Taxes
Where Authority Pilot does not charge you taxes for any purchases, you agree to pay any and all applicable taxes for your use and purchase of the services. Additionally, where requested by us, you agree to provide us tax documentation to support any claims of on-time tax payment.
Subscription Plans and Automatic Renewals
For your convenience some services offered by Authority Pilot may be made on a recurring subscription basis ("Paid Subscription"). Where you decide to purchase any Paid Subscriptions, your payment information shall be logged and you will be charged monthly for any Paid Subscriptions. YOU AUTHORIZE US TO BILL YOU ON A RECURRING BASIS AND AGREE THAT AT THE EXPIRATION OF YOUR INITIAL PAID SUBSCRIPTION, YOUR PAID SUBSCRIPTION SHALL AUTOMATICALLY RENEW FOR ADDITIONAL MONTHLY SUBSCRIPTION PERIODS (OR FOR THE SAME PERIOD AS YOUR INITIAL PAID SUBSCRIPTION) UNTIL WE ARE NOTIFIED OTHERWISE. YOU AGREE THAT NO ADDITIONAL CONSENT IS REQUIRED BY YOU TO CHARGE YOUR PREFERRED PAYMENT METHOD AUTOMATICALLY AND ON A RENEWABLE BASIS FOR THE PAID SUBSCRIPTION PLAN SELECTED BY YOU. If you wish to cancel your Paid Subscription please cancel through your dashboard or notify us by submitting a ticket. Upon cancellation of a Paid Subscription, portions of the Platform may become immediately inaccessible. Where your Paid Subscription has been cancelled or expired, we have no liability to you for any deleted, inaccessible, modified, or removed User Content.
Pricing and Price Increases
The pricing for any services or Paid Subscriptions is listed on Authority Pilot Platform. Authority Pilot may increase the price of any Paid Subscriptions or services, at our discretion and we reserve the right to do so at any time. In the event of a price increase, Authority Pilot shall notify you and you will have the chance to accept or reject any price increase. Please notify us if you intend to reject a price increase. Where you have rejected a price increase, you may be unable to access portions of the Platform. You agree that Authority Pilot has no obligation to offer any services or Paid Subscriptions for the price originally offered to you at sign up.
Refunds
As we offer online services, we cannot offer refunds for any Paid Subscriptions or any paid services. Please be aware that all purchases are final. However, Authority Pilot wants you to be satisfied with our services and thus we offer a 30 Day Satisfaction Guarantee. If you are dissatisfied with any of our services, please contact us by submitting a ticket within thirty (30) days of receiving your order report. Once we have received your communication, we will communicate with you to understand your concerns and will assist in rectifying any dissatisfaction caused by our services. Please note, with our PPC Management service: while our satisfaction guarantee applies to the management fee, we are unable to offer refunds for any ad spend paid to Google. Once ad spend payments are made to Google, they are final.
Deliverables
When using the Platform, user may be entitled to receive press releases, blog posts, or other creative content (collectively the "Deliverables") upon purchase of our services. Contingent on complete and timely payment, Authority Pilot shall assign to user all right, title, and ownership interest to any Deliverables purchased by the user. Where user has failed to pay for any Deliverable in a timely manner, Authority Pilot reserves the right to withhold or demand the return of any Deliverable from the user. Unused promotional and non-promotional Deliverables will expire after 1 year. If there are any discrepancies, please contact Authority Pilot by submitting a ticket.
Estimates
Please be aware that some of our services provided may list estimated dates and timelines for delivery or completion ("Estimated Dates"). Although, Authority Pilot shall attempt to deliver all services by the Estimated Dates listed on the Platform, these Estimated Dates are merely good faith estimates and are non-binding in nature. Authority Pilot reserves the right to modify, alter, or extend any Estimated Dates at our discretion. Authority Pilot is not responsible or liable for any failure to provide any services before any Estimated Dates listed on the Platform. Authority Pilot reserves the right to automatically approve all types of orders waiting for client approval. Automatic approvals will vary with the product but will only occur after 10 days of inactivity with the order in question. Oral or written statements made by any agents, employees, or contractors of Authority Pilot regarding any Estimated Dates are non-binding and do not alter any contractual agreements between Authority Pilot and any users.
Intellectual Property
The name "Authority Pilot", www.Authority Pilot.ca, Authority Pilot Platform along with the design of Authority Pilot Platform and any text, writings, images, templates, scripts, graphics, interactive features and any trademarks or logos contained therein ("Marks"), are owned by or licensed to Authority Pilot, subject to copyright and other intellectual property rights under Canadian and foreign laws and international conventions. Authority Pilot reserves all rights not expressly granted in and to the Platform. You agree to not engage in the use, copying, or distribution anything contained within the Platform unless we have given express written permission.
Idea Submission
Authority Pilot or any of its employees do not accept or consider unsolicited ideas, including but not limited to ideas relating to processes, technologies, product enhancements, or product names. Please do not submit any unsolicited ideas, content, artwork, suggestions, or other works ("Submissions") in any form to Authority Pilot. The sole purpose of this policy is to avoid potential misunderstandings or disputes when Authority Pilot's products or services might seem similar to ideas you submitted to Authority Pilot. If, despite our request that you not send us your ideas, you agree to the following: (1) your Submissions and their contents will automatically become the property of Authority Pilot, without any compensation to you; (2) Authority Pilot may use or redistribute the Submissions and their contents for any purpose and in any way; (3) there is no obligation for Authority Pilot to review the Submission; and (4) there is no obligation to keep any Submissions confidential.
Disclaimer
THE PLATFORM AND ALL SERVICES ARE PROVIDED ON AN "AS IS", "AS AVAILABLE" AND "WITH ALL FAULTS" BASIS. TO THE FULLEST EXTENT PERMISSIBLE BY LAW, NEITHER Authority Pilot, NOR ANY OF OUR EMPLOYEES, MANAGERS, OFFICERS, ASSIGNS OR AGENTS MAKE ANY REPRESENTATIONS OR WARRANTIES OR ENDORSEMENTS OF ANY KIND WHATSOEVER, EXPRESS OR IMPLIED, AS TO: (1) THE PLATFORM; (2) ANY INFORMATION PROVIDED VIA THE PLATFORM; (3) THE SERVICES, OR (4) SECURITY ASSOCIATED WITH THE TRANSMISSION OF INFORMATION TO Authority Pilot, OR VIA THE PLATFORM. IN ADDITION, WE DISCLAIM ALL WARRANTIES, EXPRESS OR IMPLIED, INCLUDING, BUT NOT LIMITED TO, THE WARRANTIES OF MERCHANTABILITY, FITNESS FOR A PARTICULAR PURPOSE, LOST PROFITS, NON-INFRINGEMENT, TITLE, CUSTOM, TRADE, QUIET ENJOYMENT, SYSTEM INTEGRATION AND FREEDOM FROM COMPUTER VIRUS.
Authority Pilot DOES NOT REPRESENT OR WARRANT THAT THE PLATFORM INCLUDING THE SERVICES WILL BE ERROR-FREE OR UNINTERRUPTED; THAT DEFECTS WILL BE CORRECTED; OR THAT THE PLATFORM OR THE SERVER THAT MAKES THE PLATFORM AVAILABLE IS FREE FROM ANY HARMFUL COMPONENTS. Authority Pilot DOES NOT MAKE ANY REPRESENTATIONS OR WARRANTIES THAT THE SERVICES OFFERED ARE ACCURATE, COMPLETE, OR USEFUL. Authority Pilot DOES NOT WARRANT THAT YOUR USE OF THE PLATFORM IS LAWFUL IN ANY PARTICULAR JURISDICTION, AND Authority Pilot SPECIFICALLY DISCLAIMS ANY SUCH WARRANTIES.
Limitation of Liability
IN NO EVENT SHALL Authority Pilot, ITS OFFICERS, DIRECTORS, EMPLOYEES, OR AGENTS, BE LIABLE TO YOU FOR ANY DIRECT, INDIRECT, INCIDENTAL, SPECIAL, PUNITIVE, OR CONSEQUENTIAL DAMAGES, WHETHER BASED ON WARRANTY, CONTRACT, TORT (INCLUDING NEGLIGENCE), OR ANY OTHER LEGAL THEORY, AND WHETHER OR NOT Authority Pilot IS ADVISED OF THE POSSIBILITY OF SUCH DAMAGES, RESULTING FROM (1) YOUR USE OR INABILITY TO USE THE PLATFORM OR ANY ERRORS, MISTAKES, OR INACCURACIES FOUND WITHIN THE PLATFORM, (2) ANY PERSONAL INJURY OR PROPERTY DAMAGE, OF ANY NATURE WHATSOEVER, RESULTING FROM YOUR ACCESS TO AND USE OF OUR PLATFORM INCLUDING THE SERVICES, (3) ANY INTERRUPTION, MISINFORMATION, INCOMPLETE INFORMATION, OR CESSATION OF TRANSMISSION TO OR FROM OUR PLATFORM TO YOU, (4) ANY BUGS, VIRUSES, TROJAN HORSES, OR THE LIKE, WHICH MAY BE TRANSMITTED TO OR THROUGH OUR PLATFORM VIA A THIRD PARTY, (5) ANY FAILURE OR DISRUPTION OF SERVICES WHETHER INTENTIONAL OR UNINTENTIONAL, OR (6) ANY ACTION TAKEN IN CONNECTION WITH ANY THIRD PARTY COPYRIGHT OR OTHER INTELLECTUAL PROPERTY OWNERS. THE FOREGOING LIMITATION OF LIABILITY SHALL APPLY TO THE FULLEST EXTENT PERMITTED BY LAW IN THE APPLICABLE JURISDICTION. SOME PROVINCES DO NOT ALLOW THE LIMITATION OR EXCLUSION OF LIABILITY FOR INCIDENTAL OF CONSEQUENTIAL DAMAGES, SO THE ABOVE LIMITATION OR EXCLUSION MAY NOT APPLY TO YOU AND YOU MAY ALSO HAVE OTHER LEGAL RIGHTS THAT VARY FROM PROVINCE TO PROVINCE. Specifically, in those jurisdictions not allowed, we do not disclaim liability for: (1) death or personal injury caused by Authority Pilot's negligence or that of any of its officers, employees or agents; (2) fraudulent misrepresentation; or (3) any liability which it is not lawful to exclude either now or IN THE FUTURE. WHERE A TOTAL DISCLAIMER OF LIABILITY IS DISALLOWED YOU AGREE THAT OUR TOTAL LIABILITY TO YOU SHALL NOT EXCEED THE AMOUNTS YOU HAVE PAID IN THE PAST SIX (6) MONTHS TO USE OUR PLATFORM INCLUDING OUR SERVICES.
Indemnity
You agree to defend, indemnify and hold harmless Authority Pilot, its officers, directors, employees and agents, from and against any and all claims, damages, obligations, losses, liabilities, costs or debt, and expenses (including but not limited to attorney's fees) arising from:
your use of and access to Authority Pilot Platform including any services;
your violation of any term of this Agreement;
your interactions with any other uses or third parties; or
your violation of any third party right, including without limitation any copyright, property, or contractual right.
This defense and indemnification obligation will survive this Agreement and your use of Authority Pilot Platform. You also agree that you have a duty to defend us against such claims and we may require you to pay for an attorney(s) of our choice in such cases. You agree that this indemnity extends to requiring you to pay for our reasonable attorneys' fees, court costs, and disbursements. In the event of a claim such as one described in this paragraph, we may elect to settle with the party/parties making the claim and you shall be liable for the damages as though we had proceeded with a trial.
Copyrights
We take copyright infringement very seriously. If you believe that any content owned by you has been infringed upon please send us a message which contains:
Your name.
The name of the party whose copyright has been infringed, if different from your name.
The name and description of the work that is being infringed.
The location on our Platform of the infringing copy.
A statement that you have a good faith belief that use of the copyrighted work described above is not authorized by the copyright owner (or by a third party who is legally entitled to do so on behalf of the copyright owner) and is not otherwise permitted by law.
A statement that you swear, under penalty of perjury, that the information contained in this notification is accurate and that you are the copyright owner or have an exclusive right in law to bring infringement proceedings with respect to its use.
You must sign this notification and submit a ticket to our Copyright Agent: Copyright Agent of Authority Pilot.
Counter Notice
In the event that you receive a notification from Authority Pilot stating content posted by you has been subject to a DMCA takedown, you may respond by filing a counter-notice pursuant to the DMCA. Your counter-notice must contain the following:
Your name, address, email and physical or electronic signature.
The notification reference number (if applicable).
Identification of the material and its location before it was removed.
A statement under penalty of perjury that the material was removed by mistake or misidentification.
Your consent to the jurisdiction of a federal court in the district where you live (if you are in Canada), or your consent to the jurisdiction of a federal court in the district where your internet service provider is located (if you are not in Canada).
Your consent to accept service of process from the party who submitted the takedown notice.
Please be aware that we may not take any action regarding your counter-notice unless your notification strictly complies with the foregoing requirements. Please send this counter-notice in accordance with the takedown notice instructions above.
Choice of Law
This Agreement shall be governed by the laws in force in the province of Ontario. The offer and acceptance of this contract is deemed to have occurred in the province of Ontario.
Disputes
Any dispute relating in any way to your visit to the Platform or our Platform shall be submitted to confidential arbitration in the jurisdiction of the province of Ontario. Arbitration under this Agreement shall be conducted pursuant to the applicable Commercial Rules ("Rules") then prevailing at the American Arbitration Association. Arbitration shall be conducted in English by one (1) arbitrator as selected pursuant to the Rules; the arbitrator's award shall be final and binding and may be entered as a judgment in any court of competent jurisdiction. Each party shall be responsible for their own arbitration fees and costs. To the fullest extent permitted by applicable law, no arbitration under this Agreement shall be joined to an arbitration involving any other party subject to this Agreement, whether through class action proceedings or otherwise. Where allowed by the Rules, Authority Pilot may make any and all appearances telephonically or electronically. You agree that regardless of any statute or law to the contrary, any claim or cause of action arising out of, related to or connected with the use of the Platform or this Agreement must be filed within one (1) year after such claim or cause of action arose or be forever banned. Notwithstanding the foregoing, either party may seek equitable relief to protect its interests (including but not limited to injunctive relief), or make a claim for nonpayment, in a court of appropriate jurisdiction, and issues of intellectual property ownership or infringement may be decided only by a court of appropriate jurisdiction and not by arbitration. In the event that the law does not permit the above mentioned dispute to be resolved through arbitration or if this arbitration agreement is unenforceable, you agree that any actions and disputes shall be brought solely in a court of competent jurisdiction located within Toronto, ON.
Class Action Waiver
You and Authority Pilot agree that any proceedings to resolve or litigate any dispute whether through a court of law or arbitration shall be solely conducted on an individual basis. You agree that you will not seek to have any dispute heard as a class action, representative action, collective action, or private attorney general action.
Severability
In the event that a provision of this Agreement is found to be unlawful, conflicting with another provision of the Agreement, or otherwise unenforceable, the Agreement will remain in force as though it had been entered into without that unenforceable provision being included in it.
If two or more provisions of this Agreement or any other agreement you may have with Authority Pilot are deemed to conflict with each other's operation, Authority Pilot shall have the sole right to elect which provision remains in force.
Non-Waiver
We reserve all rights permitted to us under this Agreement as well as under the provisions of any applicable law. Our non-enforcement of any particular provision or provisions of this Agreement or the any applicable law should not be construed as our waiver of the right to enforce that same provision under the same or different circumstances at any time in the future.
Assignment and Survival
You may not assign your rights and/or obligations under this Agreement to any other party without our prior written consent. We may assign our rights and/or obligations under this Agreement to any other party at our discretion. All portions of this Agreement that would reasonably be believed to survive termination shall survive and remain in full force upon termination, including but not limited to the Limitation of Liabilities, Representation and Warranties, Licensing, Indemnification, and Arbitration sections.
Termination
You may cancel your Paid Subscription or your account at any time via your Authority Pilot dashboard or by submitting a ticket. Any refunds are subject to the refund terms contained in this Agreement. Please be aware that upon termination of your account, access to portions of our Platform may be become immediately disabled. We may terminate this Agreement with you if we determine that: (1) you have violated any applicable laws while using our Platform; (2) if you have violated this Agreement or as permitted by the Platform; or (3) if we believe that any of your actions may legally harm Authority Pilot or our business interests, at our sole decision or discretion. In the event of termination, we will strive to provide you with a timely explanation; however, we are not required to do so.
Entire Agreement
This Agreement along with the Privacy Policy constitute the complete and exclusive understanding and agreement between the parties regarding the subject matter herein and supersede all prior or contemporaneous agreements or understandings written or oral, relating to its subject matter. Any waiver, modification or amendment of any provision of this Agreement will be effective only if in writing and signed by a duly authorized representative of each party.
Amendments
We may amend this Agreement from time to time. When we amend this Agreement, we will update this page and indicate the date that it was last modified or we may email you. You may refuse to agree to the amendments, but if you do, you must immediately cease using our Platform and our Platform.
Electronic Communications
The communications between you and Authority Pilot use electronic means, whether you visit the Platform or send Authority Pilot e-mails, or whether Authority Pilot posts notices on the Platform or communications with you via mobile notifications or e-mail. For contractual purposes, you (1) consent to receive communications from Authority Pilot in an electronic form; and (2) agree that all terms, conditions, agreements, notices, disclosures, and other communications that Authority Pilot provides to you electronically satisfy any legal requirement that such communications would satisfy if it were to be in writing. The foregoing does not affect your statutory rights.
Relationship of the Parties
The parties are independent contractors. This Agreement does not create a partnership, franchise, joint venture, agency, fiduciary or employment relationship between you and Authority Pilot.
Platform Issues and Support
Where you have any questions, issues, or if you are having trouble accessing or using the Platform, please contact us by submitting a ticket.
Promotions
We occasionally offer upsell promotions during our check out process. These upsell opportunities are standalone offers and can not be combined with any other offers.